It is an odd fact, for me at least, that the more one travels the less the want to stay in one place. You fly around the country logging well over ten thousand miles, in one month and that only includes flying. You then wander new cities and you have caught it. The exploration bug, the usual mundane life seems even slower you read articles about others adventures and try and figure a way to make them your own.

I travel alot, over 62,400 miles in 2011. And that is only an estimate. The traveling is great, the job that is is for is awesome, everything is very adventure ready. So for 2012, even though we are a couple months in at the moment, it is the year of Adventure. With the White Stag leading the way, no references to Harry Potter please, we are ready to tackle what is new and explore the hell out of it.

Powered by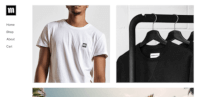 Create your own unique website with customizable templates.